More from this fab Salt Lake Temple Wedding. I love rain, but it's been raining here for like 2 weeks straight. I think I'm ready for actual summer. We were so lucky to only be dumped on for a short while (see photo below), then the sun was our friend the rest of the day. Thank you sun. And thank you Brianne and Brett for your awesomeness. :) To earn them a free print, simply leave a comment at the bottom of this post...25 is all they need. Easy peasy.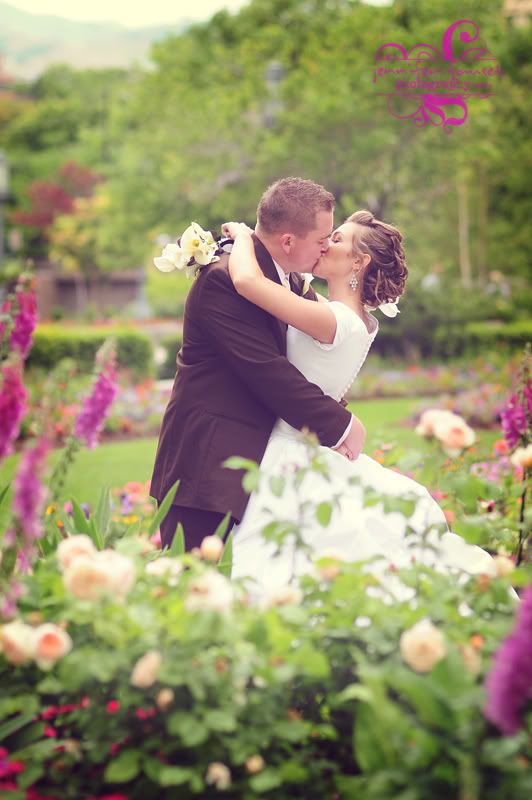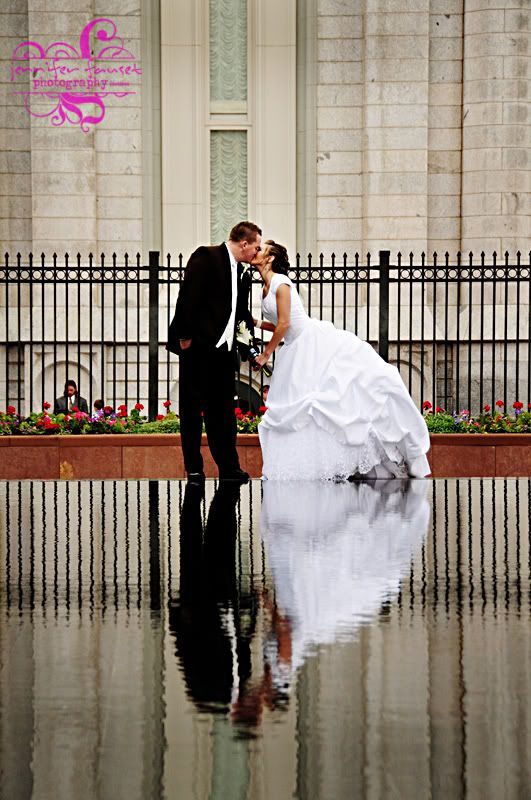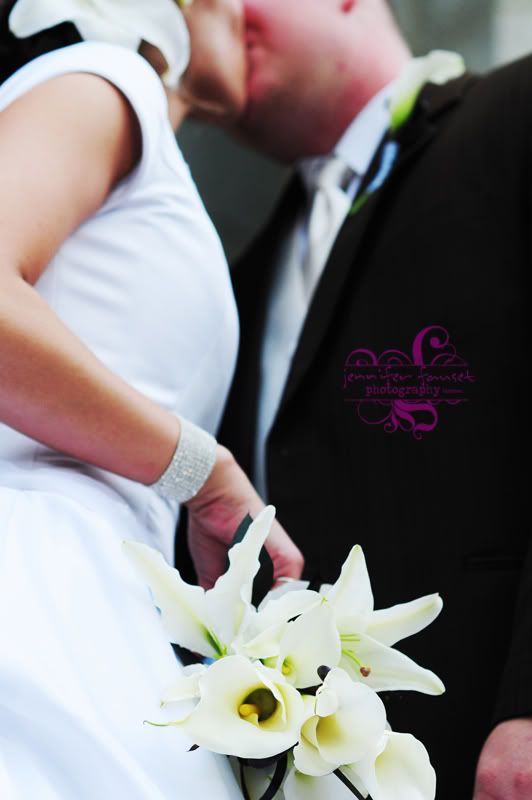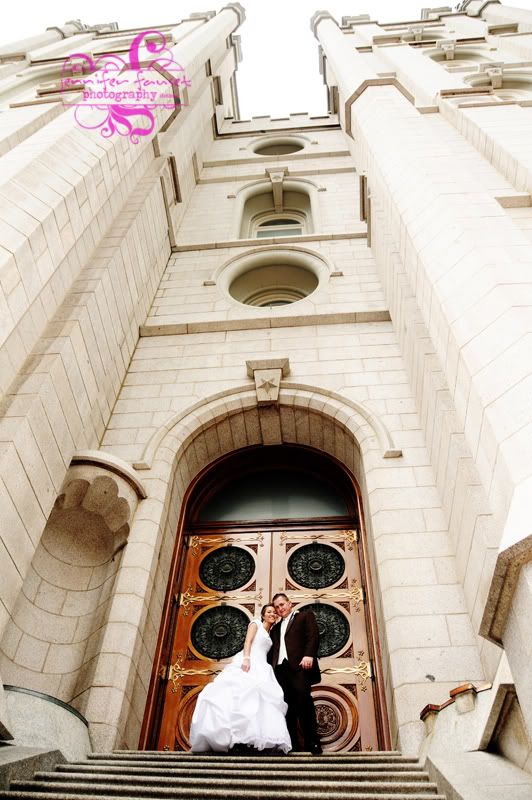 Little secret: Photographing weddings is one reason I want a big family. I love seeing sibling interact and love each other. It's so so so inspiring to me. Plus, I myself have 5 sisters and a brother. Big families are a lot of work, but oh how they pay off. I see it time and time again. Here's Bri and her sibs. They have too much fun together. Seriously makes my ovaries ache. :)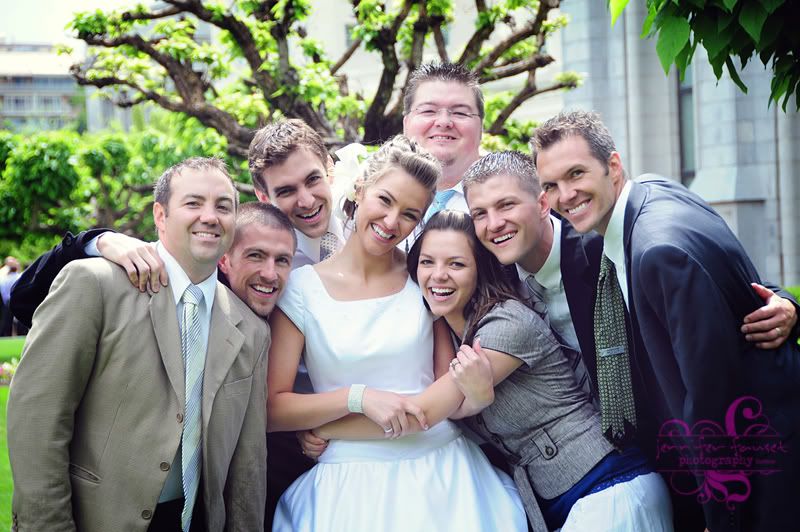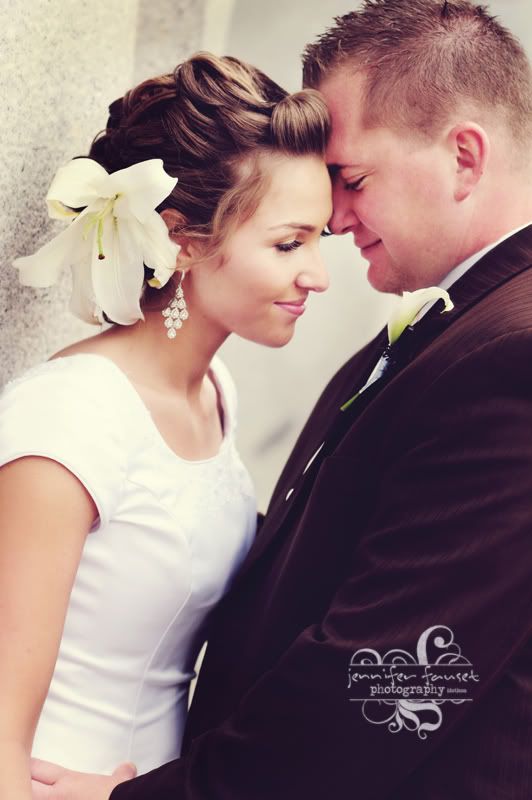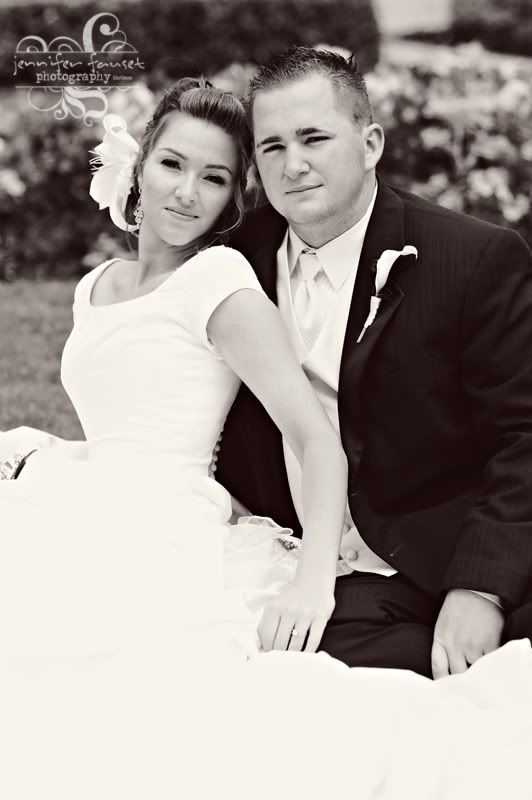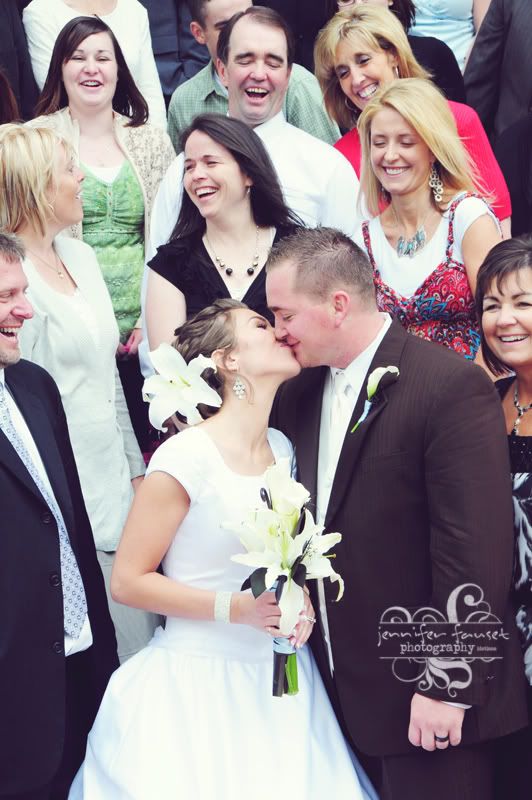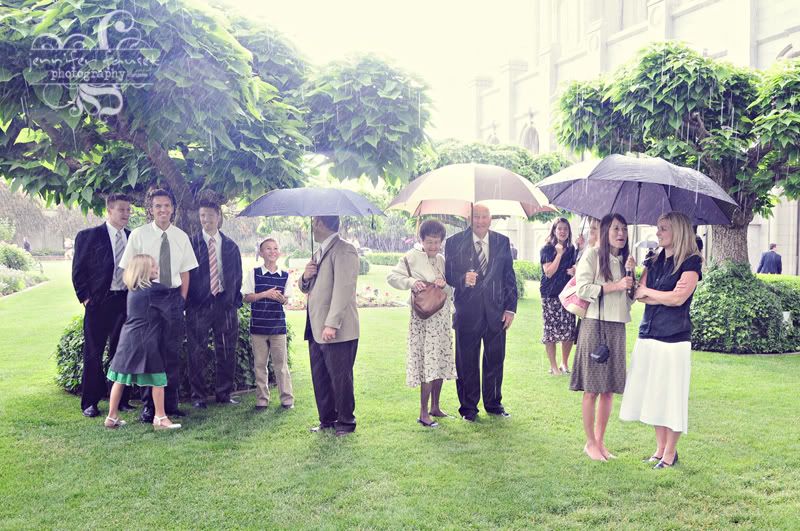 How can you not smile when you see this pic?? I ask...HOW??