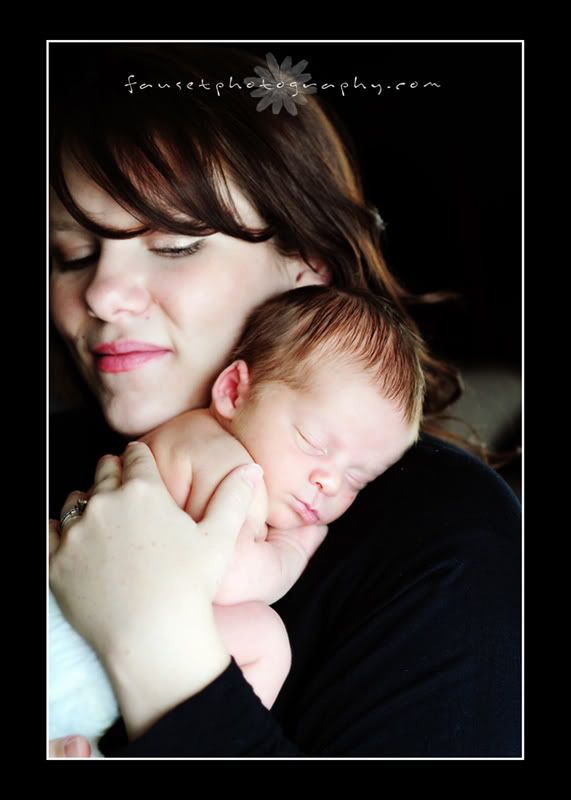 Thanks for all the Q's!!! You guys are rockers....

Q: What is the key to taking clear photos indoors without using a flash??? Do I just need to go buy a nice flash?

A: This is a tricky one! You can either A. use a flash :) B. Up your ISO, this will add grain but will allow you to shoot in low light situations C. Use a lens with a larger aperture (think low number 1.8 etc) Be aware of where your window light is coming from and USE IT!

Q: I live in a rural area and there are no photography classes available. Where do you find weekend photography workshops in Utah? What other resources do you recommend for learning about photography when you are more of a visual learner than a get it out of a book learner?

A: You can find workshops from lots of different photographers now a days. I do one or 2 a year. Which by the way, if you'd like to learn how to shoot in manual mode, I'm doing a workshop in May this year. Email me if you're interested in getting in on this one! $125- 2 hours of instruction, Q&A and practice shooting. OR, I also do one on ones- $125 an hour. This is where you can ask anything and everything and I spill it. :)
Just keep your eyes peeled to photogs. blogs. I for one would just get utterly CONFUSED when I'd try and read about photography. You gotta just get out there and practice, practice, practice!

Q: First, I'm dying to find a printer that can get me great quality prints and not mess with my levels and saturation when they print, or muddy the colors. Where is a great place to print 3x5's all the way up to 20x24 or so? I can get fairly satisfactory results locally up to an 8x10 and and 11x14 but after that the larger prints lose their quality. I just want quality I can depend on every time.

A: My printer only prints for professional photogs. But I also liked Mpix.com They do a decent job!

Q: I was curious as to where you went to school?

A: I for one, suck at school. I am much more of a hands-on, visual learner. I followed this fancy nancy lady for a year and a half - www.trudyholtzphotography.com She was amazing at ripping me a new one and be an honest critic of my work. You have to be willing to not get offened when other photographers offer advice. Sometimes you may not agree and that's fine too. Everyone has their own style.

Q: What kind of camera do you shoot with, and what would you recommend?

A: I use a Nikon D300. I LOVE IT!!! It's a superb camera. I have also had a Nikon D70 and D80 in the past. If you're wanting to really get into photography I wouldn't suggest the D40 or D60 because they don't auto focus with a lot of lenses. I'm not too knowledgeable about Canon, but I have heard you really can't go wrong with Canon!

Q: I was wondering what you think are the best props to have?

A: I'm not a real prop lover. I like documenting life, and someones own environment. I do have a basket to put newbies in, and a suitcase I use sometimes, but mostly I just use what people already have in their own homes. Or things that are significant in a childs life, or to a family. I do have backdrops, but I'm really not a fan. So, if you're interested in them...I'll sell them to you! :)

Q: Thanks for taking questions! I was wondering where you do your sessions? How do you find locations you like to use, and do you have a studio?

A: I use peoples homes and pray for good light. Outdoor is my very favorite. Photography is all about light. Find beautiful light...you'll find a great photograph. I'm always always looking for locations. I try to mix it up.

Q: I'm just starting out and I'm wondering if you shoot in manual mode, and if not, what mode do you like shooting in the best?

A: I ALWAYS shoot in manual mode. This way YOU are in total control of your image. If you're not shooting in manual mode- DO IT! You'll thank me for it, and send me chocolates and millions of dollars.

Q: Hi Jen, thanks so much for answering questions for us wanna-be's :). I am just wondering what editing software you use? I have Photoshop 7 right now and like it, do you think I need to upgrade?

I use Photoshop CS4. I love it. But it's a very complex and not easy program. I learned on my own. But there are photographers who teach classes. Wish I had had that! But I do like books by Scott Kelby and tutorials on YouTube are always helpful. If you're happy with Photoshop 7, I'd keep it. If you're using Elements and feel like you'd like to move forward, I'd definitely make the leap. There is a GIANT difference in those two.

Q: What is the one lens you can not live without!? And how do you get your images to look so crisp and vibrant? Is that an action, your camera or your lens????

A: I love my 85mm 1.8. It's my lens boyfriend. I really love prime lenses (no zoom). They have better clarity and sharpness and they give me a good workout running back and forth.

Q: What advice would you give someone just starting out?

A: I would say start out shooting everything and everyone you can get your hands on. Get good enough to feel good about charging people. Don't give clients hundreds of images. That just overwhelms your clients, give them a handful of fabulous photos, no "OK" images- it'll make you really shine! When you get to the point where you're actually making more than a couple thousand a year, get a tax ID and business license. Be legit with the rest of us. :)

Most of all....CAPTURE IMAGES THAT MAKE YOU FEEL SOMETHING

That's all for today....Thanks for the many emails. I know I didn't answer all of your questions, I'll try and do this again for you! You can always ask a question about what I went over in a comment and I can try to answer there. Thanks!! MUAH!

***On a side note, if you're the one who took photos off of this blog and made a Flickr account FOR me with OUT my permission....that was what you call ILLEGAL. I'm working with Flickr to figure out who it was. Not cool people. Leave images ON this blog.